1. Skógafoss (Iceland)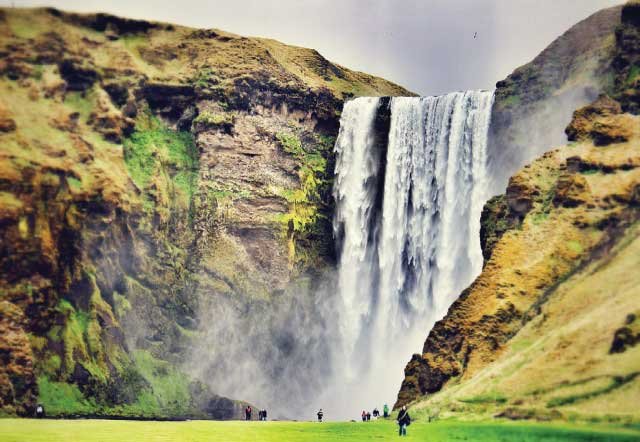 Skógafoss is a waterfall located on the Skógá River, in the south of Iceland, on the cliffs of the former coast.
Bonus 1. Kawachi wisteria garden (Japan)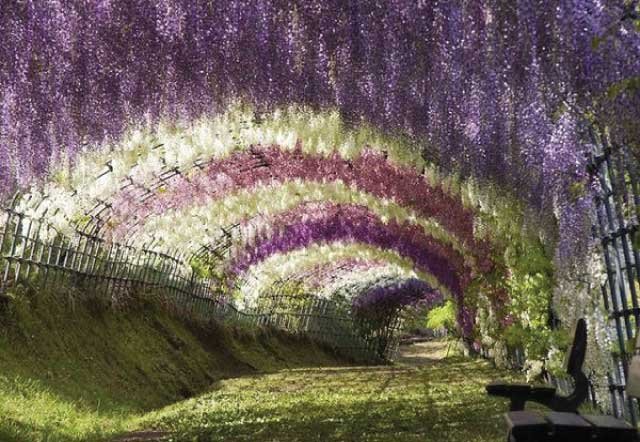 Kawachi Wisteria Garden, situated in the hills south of Kitakyushu, is best known for its two 100-meter-long wisteria tunnels. And, the gardens are open to the public twice a year: once during the wisteria season in the spring and once during the fall.