5. Plitvice Lakes (Croatia)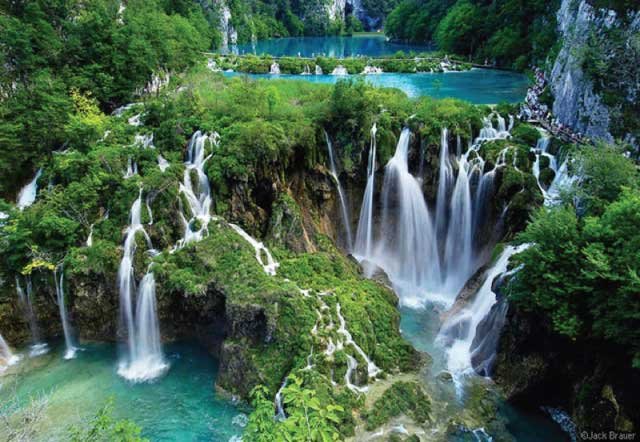 Such a sight to behold as one of our best places to visit in the world. Plitvice Lakes is one of the most popular places to travel in Croatia. And, with simple walking trails, boardwalks suspended over turquoise water, breathtaking views.
4. Antelope Canyon (United States)
Antelope Canyon is a slot canyon in the Southwest of America, on Navajo land east of Page, Arizona. Also, this comprises two distinct, scenic canyon slot areas, known as the Upper Antelope Canyon, and the Lower Antelope Canyon.